Speyside Craft Brewery Supports Dafydd Hughes' Solo Sailing Adventure on Bendigedig in The Global Solo Challenge
Speyside Craft Brewery, is proud to announce its support for Dafydd Hughes as he takes on the challenge of The Global Solo Challenge, a single-handed, non-stop, without assistance sailing event around the world. Dafydd will be sailing on the yacht Bendigedig, departing from A Coruña, Spain in September 2023.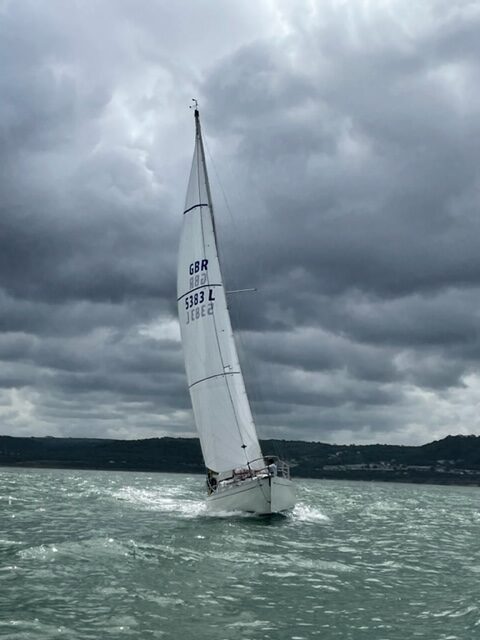 The Global Solo Challenge is a unique sailing event that tests the skills, endurance, and determination of sailors as they navigate the world's oceans single-handedly. Participants must rely solely on their own resources and expertise, making it a true test of seamanship and self-reliance. Dafydd embodies the spirit of exploration and perseverance shared by both Speyside Craft Brewery and The Global Solo Challenge.
"We are thrilled to support Dafydd Hughes and his sailing adventure on Bendigedig," said Naidene Urquhart, Director of Speyside Craft Brewery. "Dafydd's commitment to pushing his limits and embracing the challenges of the open sea resonates with our own dedication to craftsmanship and the pursuit of excellence."
As part of the partnership, Speyside Craft Brewery will be sharing updates and stories from Dafydd's adventure through their social media channels and website, allowing beer enthusiasts and sailing enthusiasts alike to follow along with his incredible journey.
Through this partnership, Speyside Craft Brewery hopes to inspire others to embrace adventure, challenge themselves, and pursue their dreams, just as Dafydd is doing with his solo sailing journey.
For more information about Dafydd Hughes and his sailing adventure, please visit bendigedig.net.